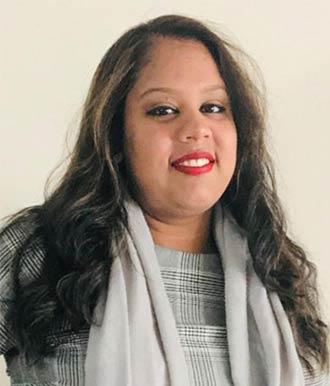 Nirveeta Charles, LMFT, CAMS-II, CCTP
Licensed Marriage & Family Therapist
Psychotherapy for Individuals, Couples, & Families
I enjoy working with first-generation immigrants interested in
exploring how their family of origin values and western culture plays
a part in shaping their identity. I enjoy working with women who find
themselves stepping out of boxes and breaking barriers set for them
within their intimate relationships, families, and society at large. I
am also thoroughly delighted to join my clients on their journeys
through recovery from religion.
As a marriage and family therapist, my approach is to explore both
internal journeys of improving the quality of one's life, but also
being able to pay attention to the relationship dynamics that my
clients are a part of and are influenced by. A common misconception is
that marriage and family therapists only work with couples or
families. We also work with individuals and with our systemic
approach, we offer a unique ability to take into consideration, the
systems that exist around our clients.
I utilize primarily Dialectical Behavioral Therapy, Narrative Therapy,
Structural Therapy and Family Systems Approach
You may have to fight a battle
more than once to win it.